How does Fethullah Gülen communicate his ideas and to whom?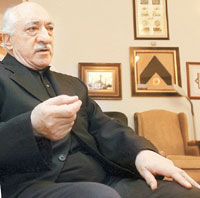 Fethullah Gülen communicates to a broad cross-section of people through media set up by Movement participants since the early 1980s.
He regularly contributes editorials and other writings to several journals and magazines. He has written more than forty books, hundreds of articles, and recorded thousands of audio and video cassettes. Gülen has given speeches and interviews covering many pressing social, cultural, religious, national and international issues. These have then been serialized in different dailies or compiled into books that are best-sellers in Turkey. His writings are available in translation in the major world languages, in print and electronic form through numerous websites.
At the time this book was written, Gülen was in habit of giving daily or almost daily answers to a wide variety of questions put by those around him and by his visitors. His answers were being recorded and made available freely online in audio and video formats.