What specific media organs have the Gülen Movement participants established?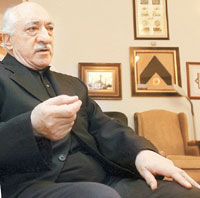 Movement participants have established a national and international television station – Samanyolu Televizyonu (STV), a major news agency – Cihan Haber Ajansi (CHA), an independent daily newspaper (Zaman) with a daily circulation of over half a million copies nationally, an English-language newspaper (Today's Zaman) several leading magazines, and a prominent publishing house, The Light, Inc.
Zaman was established in 1986 and was 'the first to publish a special US edition in North America. Zaman is the only newspaper to print local Turkic language editions all over the Turkic world. It was the first Turkish daily newspaper to make itself available online, which it did in 1995. Special international editions for other foreign countries are printed in local alphabets and languages. The paper is acknowledged for its serious, fair, and balanced reporting. It has won national and international awards for its modern page layout and its contributions to intercultural understanding through its foreign editions.