What was the response of the faith communities and the Gülen Movement to the 1980 coup?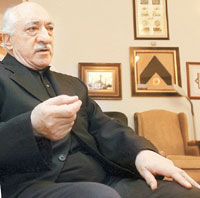 The faith communities, including the Gülen Movement, continued with their lawful and peaceful activities without drawing any extra attention to themselves.
Fethullah Gülen and the Movement avoided large public gatherings but continued to promote the service ethic through publishing and small meetings.
At this point, the Movement turned again to the use of technology. For the first time in Turkey a preacher's talks were recorded and distributed on videotape.
After the coup, the Movement continued to grow and act successfully. In 1982, Movement participants set up a private high school, Yamanlar Koleji in Izmir.